Blog Post
Developers are impacting industries and the world – will you?
See how you can use your coding skills to change the world
---
"Code is king. Software is eating the world. The best code wins."
In this age of digital reinvention, it's not unusual to hear these phrases. But we know that they're nothing without the most important part of our technologically fueled world: the developer.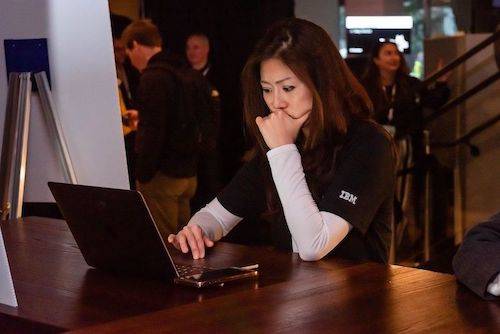 Start with IBM Developer Day
It's time the individuals behind the code get some attention – and IBM is determined to make that happen. On March 14, we're bringing together more than 5,000 developers in India for a day of inspirational talks, certifications, training, and more.
Watch the replay of former IBM CEO Ginni Rometty's keynote from IBM Developer Day.
The demand for developers is growing across industries
The world has 26 million developers, and India is on track to have the most developers per capita, overtaking the U.S. by 2023, according to Evans Data Corps. Even with these steadily increasing numbers, the demand remains high for individuals who can build innovative tech and maintain the systems on which the world runs.
"We crossed a big hurdle when we moved industries from file cabinets to the cloud," said Amara Graham, a former IBM Developer Advocate specializing in AI. "Now that we have it digitized, can we optimize it? There's a huge effort to make data more accessible, that's what is driving the excitement and demand for developers."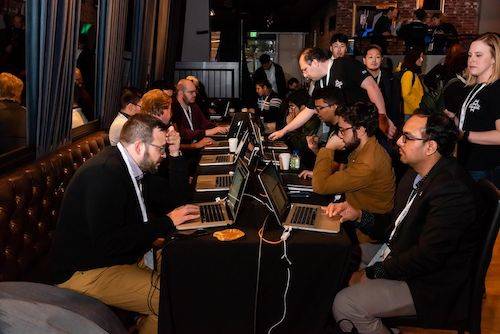 Developer jobs are expected to grow 17 percent by 2024, according to the U.S. Bureau of Labor Statistics, which categorizes this as "much faster" growth than the average rate among other professions.
Whether you specialize in full stack, front end, back end, or mainframe, developers today are considered integral to an organization's success. More than 60 percent of C-suite executives say that access to developer talent is a threat to the success of their business, even more than capital constraints, a recent Stripe and Harris Poll found.
The need for talented developers is not just in the tech industry. Developers today work in a diverse range of industries, from banking to supply chain to retail eCommerce, doing web development, IT and SaaS, the 2018 StackOverflow survey reported.
Use your developer skills for a global impact
Not only are developers making an impact across industries, they often have a desire to use their skills to improve the human condition. More than 80 percent of respondents say that they code as a hobby, squeezing in time for passion projects despite other responsibilities, the StackOverflow survey found.
"A lot of people want to work on something that has a positive impact on society, so they look for a creative outlet," said Megan Kostick, IBM software engineer for cloud and open source technologies.
How will you develop a difference?
If you're one of the many developers who are passionate about code and looking for that creative outlet, a great opportunity for you to get started is Call for Code. It's the global challenge that asks developers to use cloud, data, and AI to develop apps that improve health and community wellbeing for those who are impacted by a natural disaster. As a founding partner of Call for Code, IBM is making it easy for developers to put their passion projects to work to address this dire need for help. In addition to the $200,000 grand prize, Call for Code winners gain support through the Linux Foundation and have the chance to deploy their solution.
"We have really smart software developers who know how to build software that scales," said Spencer Krum, IBM Developer Advocate manager. "To apply that to something that makes a real impact on people's lives is much more rewarding than developing a push notification to people's phones to buy something."