Blog Post
Improve people's lives by sharing your knowledge for a good cause
Julian van Velzen talks about his experience at the inaugural event, Call for Code Geneva.
---
Last week, the United Nations Humans Rights Office hosted Call for Code Geneva. At this event, four challenges related to natural disasters were tackled by four teams consisting of top developers and thought leaders. In this blog series, I will be interviewing four participants to share their first hand experiences. We will learn more about the challenges they started to solve and hear their personal motivation for joining Call for Code. Julian van Velzen, a physicist from Capgemini in The Netherlands, will share his experiences in this first blog.
Let's start with an introduction.
"My name is Julian van Velzen. I live in The Netherlands. I like all kinds of advanced technology that enables people to new and better things. As a physicist, I have performed numerical simulations for advanced solar cells. Some of these skills I use now in my work at Capgemini, where I create big data environments that enable big number crunching. For even heavier computing, I explore the possibilities of quantum computing for Capgemini."
Call for Code is all about preparing for natural disasters. Is there a natural disaster that impacted you or people close to you?
"When I was 18, I lived in Nepal for half a year. As a first solo trip out of Europe, this left a deep impression. Although Nepal is one of the poorest countries, it has a rich history and incredibly sweet people. It was devastating to see how the earthquake destroyed century-old buildings and impacted the lives of so many. International aid seemed ineffective. Now, five years after the earthquake, an estimated hundred thousand people are still living in an emergency accommodation."
That must be a great motivation for you to participate in Call for Code.
"Definitely. With all of today's technologies, there are so many ways to use code for good things. I wanted to be a part of it and bring in my own expertise."
What was the challenge you and your team worked on?
"My team worked on Improving Flood and Drought Prevention and Response. With the climate changing, water-related disaster events are becoming more frequent and more severe. If we can improve our response to floods, it would save people's lives. Though there is no shortage of water after a flood, there is a problem of access to clean water that communities need."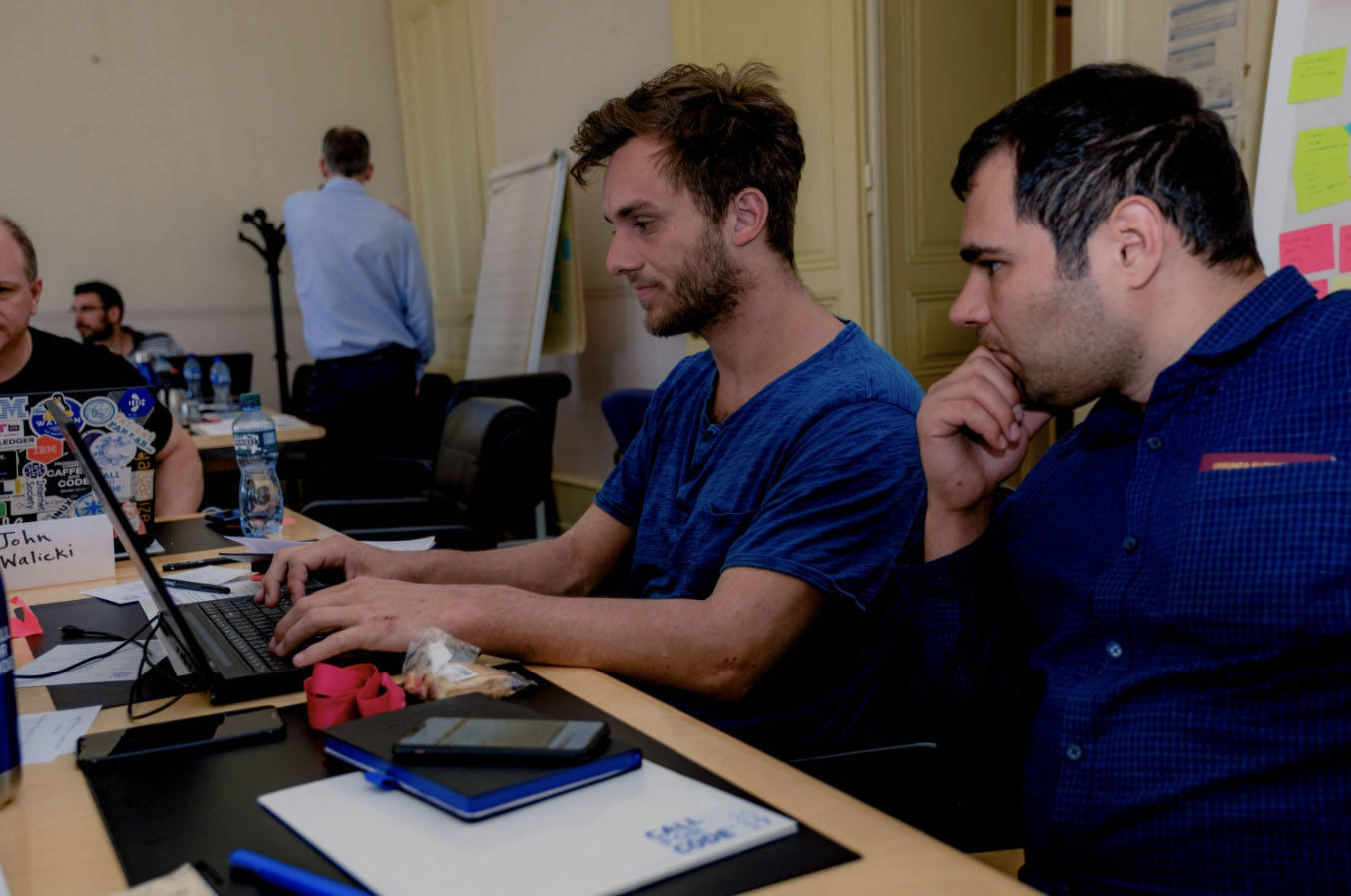 Where's the challenge in preventing floods?
"Although there are a lot of different maps available, they often fail to reach the survivors of a disaster. And it often doesn't incorporate exposure and the vulnerability of the victims. More data is not necessarily helping. You need data that is personalized for the victims, such as where and how can they get access to clean water."
What is the solution of you and your team?
"When there's a disaster you don't care as much about general support – you want help tailored to your needs. Our solution is a gamification platform where people provide their needs and preferences in case of a disaster. In this app, you can opt in and personalize your own protocol in case of a disaster."
What are the next steps for developers who choose your solution starter kit?
"Actually, our solution is another challenge in itself. There's a lot of data that you can sync and a lot of APIs that can be integrated. We made separate storylines that you can work on. Choose the one that interests you most and get started!"
What did you get out of this experience?
"It was very inspiring to be together with all these great experts from all different countries. The Call for Code Geneva event was a great place to learn from others."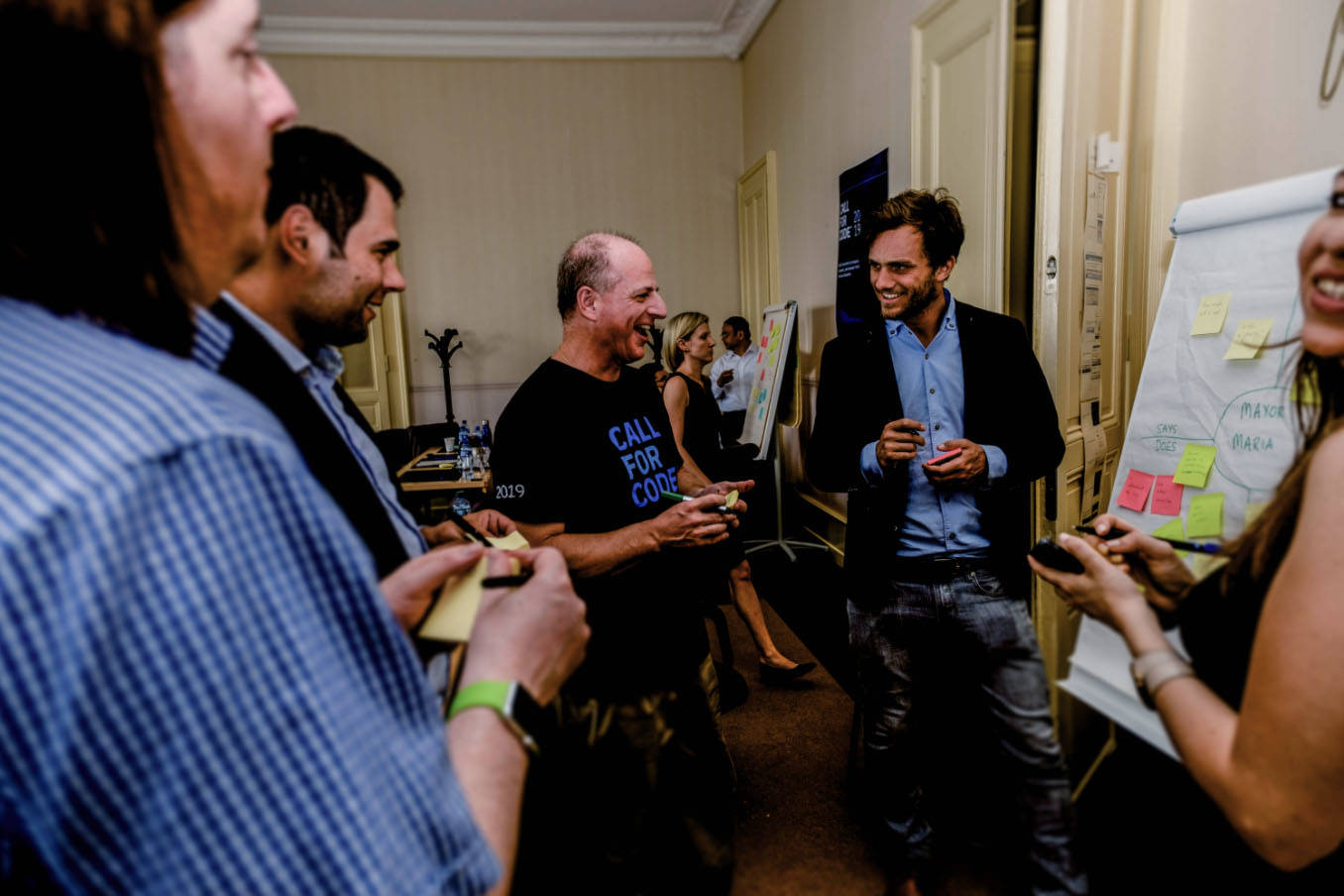 Do you have any advice for others who are participating in Call for Code?
"Coding is fun, but coding for a good cause is even more fun. The Call for Code 2019 Global Challenge allows us to do what we like and make a positive impact. Enjoy it and you'll get a lot out of it."
If you'd like to know more about Julian's team and their solution starter kit, visit https://developer.ibm.com/callforcode/starters/water/.