Digital Developer Conference
Hybrid Cloud
About the conference
Start your journey to OpenShift certification
Register for free and get ready to build smart and secure applications on hybrid cloud with agility, flexibility, and portability. During the conference you'll learn how to use open source technologies, frameworks, and platforms like Kubernetes, Tekton, and Red Hat® OpenShift® on IBM Cloud® to support your application modernization or cloud migration skills, through sessions on application development and DevOps implementation, plus hands-on labs.
Reasons to attend
Cloud migration is part of application modernization, and application modernization is the key to putting freedom and flexibility at the forefront of consolidating IT resources, scaling out faster, and orchestrating processes through automation with the tools that serve you best. The skills gained in this conference will put you in position to bring your legacy applications forward or build net new applications with confidence and resilience.
Plus, enjoy an exclusive discount on select Red Hat courses and exams after attending the conference.
Industry-recognized skills with microservices, Kubernetes, Docker and more
Earn digital badges based on the lab experience of combining microservices, serverless, pipelines and other capabilities on OpenShift to produce a conceptual cloud native credit card application that's secure.
Use containers to build cloud native applications for hybrid cloud with flexible development and deployment of application, optimized resource requirements, and consistency from development to production using Red Hat OpenShift.
Migrate to the cloud using containers, microservices, and APIs for rapid addition of new features, faster integration with other services, and better customer experience by engaging in real time with minimal disruptions.
Understand what DevOps looks like for cloud and hybrid cloud with agile application services, optimized continuous delivery through frequent and migration-free releases—minimizing the cost of remaining current and secure—while implementing CD pipelines that build, release, and deploy using Tekton.
Industry-recognized OpenShift skills
Build smart and secure applications on hybrid cloud with agility, flexibility, and portability using open source technologies, frameworks, and platforms like Kubernetes, Tekton, and Red Hat® OpenShift® on IBM Cloud®. Featuring sessions on application development and DevOps implementation, with hands-on labs.
Application Development
Containers have changed modern development, from transforming your legacy application to building reactive applications and beyond.
Day 1: September 22, 2020
Speakers: Jason Mcgee

Change and growth are inevitable parts of any cloud journey. Open source, orchestrated containers, and multiple clouds means you can build once and deploy everywhere with intelligence and security. Join Jason McGee, IBM Fellow, VP and CTO, IBM Cloud Platform to learn what change means for you as a developer and what the freedom of open source and hybrid cloud means for the industry.

Speakers: Steve Poole

This session will help you get a clearer view of the choices coming your way — from new platforms like Knative or Jenkins X through emerging event-based application architectures to new open source development tools designed to help manage the new complexities of being a developer. We'll explore the principles behind these tools, why they are important and educate you on what you should be learning.

Speakers: Pratik Patel

Dive into the next generation cloud native framework for running Java in microservice oriented cloud platforms.

Speakers: Jamie Coleman

Microservices, microservices, microservices! When you start planning a microservice project there are many more things that need to be considered that simply was not required when creating monoliths. This talk will talk you through a truly open source, cloud-native stack starting at the bottom with OpenShift, then onto the JVM with OpenJ9, Open Liberty as the cloud-native application server then finally MicroProfile as the Java spec for microservices.

Speakers: Jonathan Berkhahn

Operators are a mechanism to extend the functionality of a Kubernetes cluster by replicating it's internal architecture in user space. They are a versatile tool with many uses, such as adding a Postgres type to your cluster, or as a way to codify behavior of your app running on Kubernetes. This presentation will cover the internal architecture of an operator, and go over some tools that can be used to quickly stand up an operator..

Speakers: Tara Gu

Knative is a framework that runs on Kubernetes and makes it easier to perform common tasks such as deploying applications, scaling them up and down, routing traffic, canary deployments, etc. In this session, we are going to first deploy an application on Kubernetes, then turn the deployment into a Knative service to show a simpler experience.

Speakers: Kenishia Callaway

As the world marches towards the use of open systems and open source as the models for integration, see how IBM Z can remain in lock step. See a demo on how a Node.js healthcare application created for millennials by millennials is integrating with CICS and Db2 on the mainframe without the need for legacy skills.

Speakers: Mofizur Rahman

Microservices and containers changed application design and deployment patterns, but along with them brought challenges like service discovery, routing, failure handling, security and visibility to microservices. In this talk we will see how istio can be used to manage traffic, gather metrics and enforce policies in a demo application running microservices. We will learn why kubernetes need "service mesh" and how does Istio improve managing Kubernetes workload.

Speakers: Grace Jansen

In this session you'll learn what it means to easily build a cloud-native, asynchronous, reactive application through the Eclipse MicroProfile reactive APIs and Apache Kafka.

Speakers: Josh Hannaford

In this presentation, we will discuss some of the benefits of using Rust to supplement, or even in some cases, replace existing Node applications when performance is a key factor. Some of the key topics include: when to use Rust, how it can supplement existing web applications, and deployment on OpenShift.

Speakers: Brittny LapierreIgor BragaSharon Wang

Do you have several ideas floating around for a great project that you want to work on, but struggle to organize them? Are you unsure what steps you should take in order to implement a project? Are you wondering how can you leverage design thinking and agile to build that process seamlessly? Often it can be hard to know how to approach building your project from unstructured, unproven ideas. In this session you'll learn the steps to develop a structured and well-defined development plan for your project idea using Design Thinking, Rapid Prototyping, and Agile processes. In a nutshell, Design Thinking can help you organize and prioritize your thoughts, rapid prototyping and UX Design can help you visualize and validate your ideas, and Agile project development can help you implement your solution through iterations. But...what exactly do Design Thinking, Rapid Prototyping, and Agile entail? We'll demystify these concepts, and provide you with a flexible and easy approach so that you can apply them in your own project, to transform an idea into an experience that is valuable to users.

Speakers: Brittny LapierreIgor BragaSharon Wang

Have you been itching to build an app of your own, but seem to shy away from actually building it? 'Full Stack Cloud App' has a nice ring to it, but there's the stigma that building one of your own takes too much time and isn't as simple as throwing a few lines of code down. It's true that apps can get very complex, but why don't we start with the basic skeleton, deploy a simple prototype to the cloud and then work on refining it? Many full stack cloud apps involve developing a frontend and a backend, integrating a data store, connecting various APIs, and ultimately, deploying that app to the cloud. Regardless of the services and frameworks you use, the skeleton of your project will be relatively similar to other cloud apps. By building a skeleton with the core components of a modern cloud app, you'll be able to expand on it to reflect your own design and reuse the skeleton for various projects. What does that cloud app skeleton look like, and what's the process of building it, connecting the different components and deploying your app for people to use? These are the questions we'll be answering during this session. We'll be showing you the process of building a full stack cloud app in 25 minutes, to kickstart that app idea you've been putting on the back-burner.

Speakers: Niklas HeidloffThomas Südbröcker

This is an extended, bonus session provided after the conference. For cloud native-applications, Kubernetes and Istio provide out-of-the-box a variety of key functionality that works generically for microservices, regardless of the language, they are implemented in and without changes to the application logic. However, some functionality cannot be covered by orchestration frameworks and service meshes. Instead, it must be handled in the business logic of the microservices, for example, application-specific failover functionality, metrics, and fine-grained authorizations. In this session, we'll use a concrete example to show how to create microservices with JavaEE and Eclipse MicroProfile and how to roll out and run them on Kubernetes and Istio. MicroProfile itself has some convenient features that are typically needed for the development of microservices, such as calls to REST APIs and implementation of REST APIs, including their documentation. For this session, we use our example code cloud-native-starter, which we have released on GitHub as open source, along with scripts for fast deployments to Minikube and lots of instructions and information.

Speakers: Marek Sadowski

This is an extended, bonus session provided after the conference.
Focus on code, not infrastructure! Serverless computing requires no management and operation of infrastructure, enabling developers to focus more narrowly on code/custom business logic. The code is run on demand, per request, scaling transparently with the number of requests being served, which means end user pay only for resources being used and never for idle capacity.
In this session, you'll get an introduction to Serverless and advanced topics with Apache OpenWhisk / IBM Cloud Functions. Understand what Serverless offers for new methods of cloud native programming. Get the pros and cons for Serverless Mobile Backend as a Service with examples in Serverless Swift, try Serverless from your browser, and build your first Mobile Serverless Backend as a Service.

Speakers: Lee Zhang

This is an extended, bonus session provided after the conference. Istio Security means security by default. Security by default means securing your applications and microservices without modifying your code. Using peer authentication and authorization examples, you'll learn about security by default, along with defense in depth, integrating with existing security systems to provide multiple layers of defense, and zero-trust networks, building security solutions on distrusted networks.
Breaking down a monolithic application into atomic services offers various benefits, including better agility, better scalability and better ability to reuse services. However, microservices do have particular security needs, like defending against man-in-the-middle attacks and providing flexible service access control with mutual TLS and fine-grained access policies. Istio Security provides a comprehensive security solution to solve these issues, mitigating both insider and external threats against your data, endpoints, communication, and platform.

Speakers: Alex ButcherSwetha Sridharan

This is an extended, bonus session provided after the conference.

APIs are the central nervous system that binds your core platform to your mobile app, website, and the rest of the world. As enterprises are continuously expanding their digital footprint, they must ensure the API behavior is intact, as it has a far-reaching effect on the app's execution and end-user experience. The first step towards achieving high quality is to start testing sooner in the development lifecycle with a "Shift Left" strategy. In this session, we will talk about how developers can balance the long-running act between moving at speed without compromising on the code quality.
Meet the speakers
Technical leaders from IBM, Red Hat, and more have come together to share their expertise to elevate your skills.
Alex Butcher

API Connect Test and Monitor and WSRR Development

Anam Mahmood

Cloud Developer Advocate

Andrea Frittoli

Open Source Developer Advocate, Tekton Governance and Maintainer

Andy Garratt

Technical Offering Manager, Integration

Anthony Amanse

Software Developer

Anton Mcconville

STSM, Engineering Manager

Briana Frank

Director of Product Management

Brittny Lapierre

Development & Design Lead, IBM Systems Enablement

Dawn Ahukanna

IBM Design Principal and Front-End Architect (IBM Cloud and Cognitive Software)
Doug Davis

STSM, Offering Manager Knative

Grace Jansen

Liberty and WebSphere Evangelist

Igor Braga

Software Developer

Jamie Coleman

Developer Advocate - Websphere-Liberty/Open-Liberty/MicroProfile

Jason Mcgee

IBM Fellow, VP and CTO, IBM Cloud Platform

Jonathan Berkhahn

Software Development IBM Cloud and Cognitive Software

Josh Hannaford

Full Stack Developer - Cloud

Kenishia Callaway

Client Tech Professional - Application Integration and z/OS Connect

Masa Abushamleh

Cloud Developer Advocate

Max Shapiro

Software Engineer

Michele Buccarello

Lessons learned on running Jenkins in OpenShift

Mofizur Rahman

Software Developer & Advocate

Olaph Wagoner

Software Developer

Pratik Patel

Lead Developer Advocate

Rojan Jose

Customer, Partner and Industry Developer Advocacy

Sharon Wang

OpenJ9 VM Software Developer IBM Cloud and Cognitive Software

Steve Poole

Developer Advocate, Runtime Technologies

Swetha Sridharan

Offering Manager - API Connect and Gateway

Tara Gu

Open Source Contributor - Knative, Kubernetes

Ulas Cubuk

Offering Manager, IBM Application Integration

Wei Huang

Open Source Contributor

Yan Koyfman

Senior Software Engineer
Earn digital badges
A digital badge is an online, sharable, industry-recognizable form of achievement. Use them to showcase your hard work, knowledge, and commitment to professional growth.
Complete the quizzes based on five of the labs in this conference to earn the App Security & Threat Modeler, Microservices Architect, Mesh Networker, Serverless Innovator, and Pipeline Builder badges.
Application Developer badge requires printed completion of the other badges listed here. Details provided after the conference.
Special offer from Red Hat EXPIRED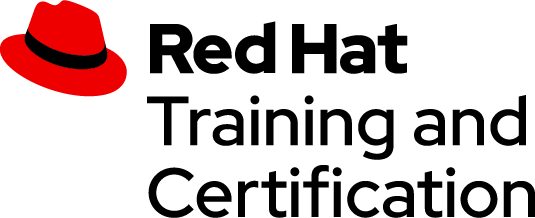 Grow your core knowledge in building and managing containers through hands-on experience with containers, Kubernetes, and OpenShift. Receive a discount on the following courses and certification exam services (online training and video classroom formats, only) when you attend the Digital Developer Conference: Hybrid Cloud. Details on claiming this offer provided after the conference ends.
DO101, Introduction to OpenShift Applications
DO180, Introduction to Containers, Kubernetes, and Red Hat OpenShift
EX180, Red Hat Certified Specialist in Containers and Kubernetes exam (Coming October)