About the conference
Start your journey to OpenShift certification
Watch these conference replays for free and get ready to build smart and secure applications on hybrid cloud with agility, flexibility, and portability. You'll learn how to use open source technologies, frameworks, and platforms like Kubernetes, Tekton, and Red Hat® OpenShift® on IBM Cloud® to support your application modernization or cloud migration skills, through sessions on application development and DevOps implementation, plus hands-on labs.
Reasons to attend
Cloud migration is part of application modernization, and application modernization is the key to putting freedom and flexibility at the forefront of consolidating IT resources, scaling out faster, and orchestrating processes through automation with the tools that serve you best. The skills gained in this conference will put you in position to bring your legacy applications forward or build net new applications with confidence and resilience.
Plus, enjoy an exclusive discount on select Red Hat courses and exams after attending the conference.
Industry-recognized skills with microservices, Kubernetes, Docker and more
Earn digital badges based on the lab experience of combining microservices, serverless, pipelines and other capabilities on OpenShift to produce a conceptual cloud native credit card application that's secure.
Use containers to build cloud native applications for hybrid cloud with flexible development and deployment of application, optimized resource requirements, and consistency from development to production using Red Hat OpenShift.
Migrate to the cloud using containers, microservices, and APIs for rapid addition of new features, faster integration with other services, and better customer experience by engaging in real time with minimal disruptions.
Understand what DevOps looks like for cloud and hybrid cloud with agile application services, optimized continuous delivery through frequent and migration-free releases—minimizing the cost of remaining current and secure—while implementing CD pipelines that build, release, and deploy using Tekton.
Industry-recognized OpenShift skills
Build smart and secure applications on hybrid cloud with agility, flexibility, and portability using open source technologies, frameworks, and platforms like Kubernetes, Tekton, and Red Hat® OpenShift® on IBM Cloud®. Featuring sessions on application development and DevOps implementation, with hands-on labs.
Application Development
Containers have changed modern development, from transforming your legacy application to building reactive applications and beyond.
Day 1: September 22, 2020
Meet the speakers
Technical leaders from IBM, Red Hat, and more have come together to share their expertise to elevate your skills.
Alex Butcher

API Connect Test and Monitor and WSRR Development

Anam Mahmood

Cloud Developer Advocate

Andrea Frittoli

Open Source Developer Advocate, Tekton Governance and Maintainer

Andy Garratt

Technical Offering Manager, Integration

Anthony Amanse

Software Developer

Anton McConville

STSM, Engineering Manager

Briana Frank

Director of Product Management

Brittny Lapierre

Development & Design Lead, IBM Systems Enablement

Dawn Ahukanna

IBM Design Principal and Front-End Architect (IBM Cloud and Cognitive Software)
Doug Davis

STSM, Offering Manager Knative

Grace Jansen

Liberty and WebSphere Evangelist

Igor Braga

Software Developer

Jamie Coleman

Developer Advocate - Websphere-Liberty/Open-Liberty/MicroProfile

Jason McGee

IBM Fellow, VP and CTO, IBM Cloud Platform

Jonathan Berkhahn

Software Development IBM Cloud and Cognitive Software

Josh Hannaford

Full Stack Developer - Cloud

Kenishia Callaway

Client Tech Professional - Application Integration and z/OS Connect

Masa Abushamleh

Cloud Developer Advocate

Max Shapiro

Software Engineer

Michele Buccarello

Lessons learned on running Jenkins in OpenShift

Mofizur Rahman

Software Developer & Advocate

Olaph Wagoner

Software Developer

Pratik Patel

Lead Developer Advocate

Rojan Jose

Customer, Partner and Industry Developer Advocacy

Sharon Wang

OpenJ9 VM Software Developer IBM Cloud and Cognitive Software

Steve Poole

Developer Advocate, Runtime Technologies

Swetha Sridharan

Offering Manager - API Connect and Gateway

Tara Gu

Open Source Contributor - Knative, Kubernetes

Ulas Cubuk

Offering Manager, IBM Application Integration

Wei Huang

Open Source Contributor

Yan Koyfman

Senior Software Engineer
Earn digital badges
A digital badge is an online, sharable, industry-recognizable form of achievement. Use them to showcase your hard work, knowledge, and commitment to professional growth.
Complete the quizzes based on five of the labs in this conference to earn the App Security & Threat Modeler, Microservices Architect, Mesh Networker, Serverless Innovator, and Pipeline Builder badges.
Application Developer badge requires printed completion of the other badges listed here. Details provided after the conference.
Special offer from Red Hat EXPIRED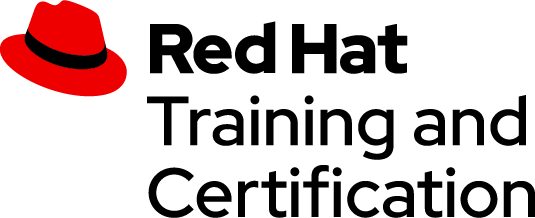 Grow your core knowledge in building and managing containers through hands-on experience with containers, Kubernetes, and OpenShift. Receive a discount on the following courses and certification exam services (online training and video classroom formats, only) when you attend the Digital Developer Conference: Hybrid Cloud. Details on claiming this offer provided after the conference ends.
DO101, Introduction to OpenShift Applications
DO180, Introduction to Containers, Kubernetes, and Red Hat OpenShift
EX180, Red Hat Certified Specialist in Containers and Kubernetes exam (Coming October)