A video introduction to hybrid cloud architecture
Sai Vennam lays out all the factors you need to consider for your hybrid cloud architecture.
About this series
Is hybrid cloud the solution that you and organization have been looking for? In this video series, Sai Vennam walks you through all the basic architecture decisions you need to consider.
---
See the best of two cloud environments coming together.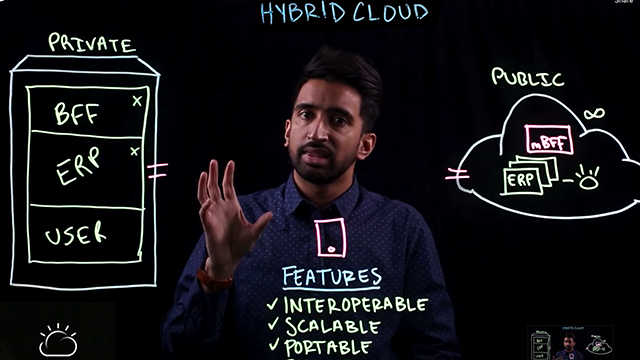 ---
Learn about the three major architecture issues in hybrid clouds.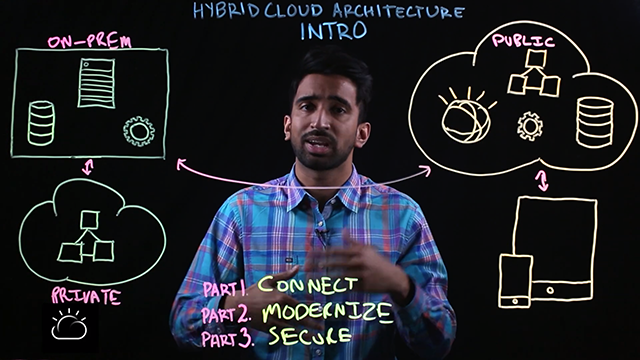 ---
Connect your various cloud environments in the overall hybrid cloud.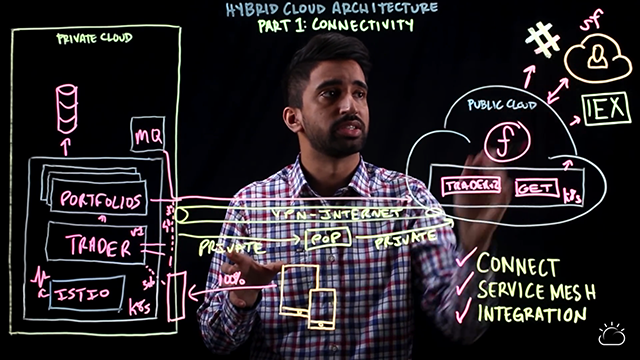 ---
Learn the best strategies to modernize legacy or monolithic applications.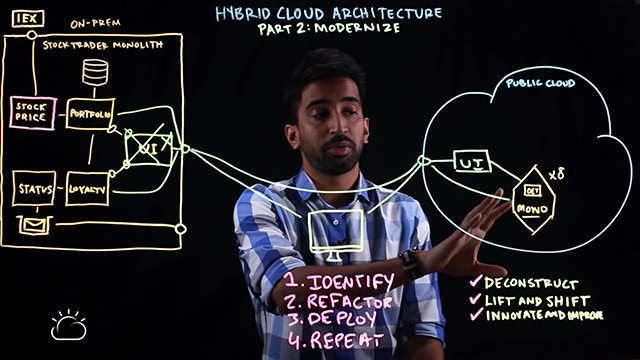 ---
Sai Vennam tackles the thorny security problems in hybrid cloud and introduces DevSecOps.