We're excited to be the platinum sponsor at try! Swift NY 2017. It's always a great time getting together with Swift developers to talk everything Swift, including the latest in Server Side, and full stack development. We would love to connect around Swift, Mobile, AI, IoT, and other great topics so be sure to drop by our booth at try! Swift.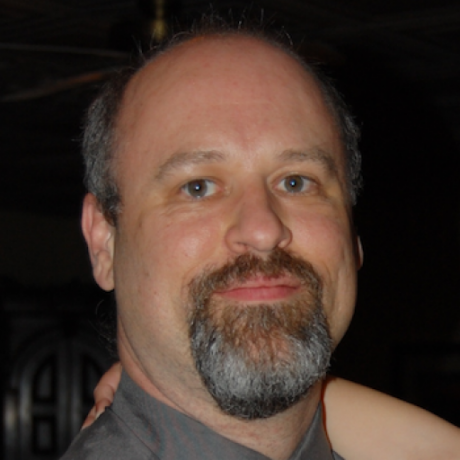 @ 5:00 pm on Wednesday, September 6.
Join Carl as he highlights some useful Swift coding patterns and ways to avoid common sources of bugs and performance issues. These lessons learned are based on Carl's examination of Swift CoreLibs Foundation and other Open Source Swift libraries and projects, as he has contributed to helping bring Swift to the Server.
Come by the IBM booth and talk to our developers and advocates about your work with Swift. Discover more about full stack development with Swift@IBM.
Enterprise grade on the IBM Cloud
Easy to get started building server- side apps
Ready to be integrated with AI, data and back-end systems
Explore the latest Server Side capabilities, IBM Mobile services, AI capabilities and more in the IBM Cloud. While you are there, use the latest TJBot Playgrounds app to control TJBot and find out how you can easily integrate AI into your own Swift apps.
In case you can't join us in New York, be sure to check out the following resources
Resources
IBM Code: Find full tutorials to clone or fork on Github.
Build an app that recommends local restaurants and which can be adapted to provide other recommendations, reservations, event planning, and tooling using Swift, Watson services, and the Kitura framework.
Learn how to pull data points — concepts, entities, categories, keywords, sentiment, emotion, etc. — from Hacker News articles using natural-language service calls from a Swift-based application.
Build an enterprise Swift application that uses multiple services and libraries available on the IBM Cloud platform.
Build a photo and image sharing sample application that allows you to take photos and share them with other BluePic users. This sample application demonstrates how to leverage, in a mobile iOS application, a Kitura-based server application written in Swift.
Swift@IBM: explore the latest Swift services, blogs, videos, and more from IBM
The Swift@IBM devCenter should be your first stop in your search to build powerful, fast and secure server-side Swift apps for the Cloud and integrate powerful mobile, AI, cloud data, and IoT services with your Swift applications.
Slack – stay connected with our team through our public Slack channel.
Let's discuss full stack development with Swift, from client side to server side. Feel free to pose questions about AI, security, data, weather, and IoT services integration into your iOS mobile apps. Engage the team working on the next evolution of Kitura, IBM Swift Package Catalog, IBM Swift Sandbox, IBM Cloud Developer Tools, and more.
Courses –Server Side Swift courses featuring Kitura
Server Side Swift – Swift in the Cloud (Udacity)
In this course, you'll learn how to utilize Swift as a server-side language for building end-to-end applications that run on Linux and in the cloud. Whether you're an Apple developer, a full stack developer, or just getting started with app development, this course offers an opportunity to masterserver-side Swift, while gaining vital transferable skills that can be used for any server-side development.
Mastering Server Side Swift Using Kitura (Udemy)
Develop the backend service for their apps and websites using Kitura framework

Take their skills to the next level, utilizing the Swift language to create server side API's

Increase their bill rates since now they can build a complete backend using Kitura