Blog Post
Building back better: A central intelligence hub
Enid Ibrahimovic talks about his experience at the inaugural event, Call for Code Geneva.
---
Last week, the inaugural event for Call for Code Geneva was hosted by the United Nations Humans Rights Office. At this event, four challenges were tackled, all related to natural disasters. In this blog series, we will be interviewing four participants to share their first hand experiences. Read my previous interview with Julian van Velzen here and my interview with Rabia Mahmood here. In this blog, I interview Enid Ibrahimovic, Director of Data Science and Technolog at Wavemaker.
Tell us a bit about your background
"I am based in Düsseldorf, Germany and work for WAVEMAKER, Germany's second largest media agency. We see technology as the main force behind any successful marketing communication. This best defines what my role is all about: finding, implementing, and educating on technological solutions in order to improve the status quo. For example, by historically analyzing where a (potential) customer interacted with a client in the past, any kind of further touchpoint can be tailored. For example, someone who just bought a refrigerator online no longer wants to see any further ads or communication about refrigerators."
Call for Code is all about preparing for natural disasters. Is there a natural disaster that impacted you or people close to you?
"Luckily, in my close circle of friends and family there never were any major impacts due to natural disasters. Although we have experienced some of Europe's strongest hurricanes of the last few decades, the resulting damages luckily never exceeded minor physical damages to buildings or belongings. Considering climate change and increasing weather extremes as a result, everyone is – to a certain extent – indirectly affected. This makes it only a matter of time until the next weather phenomenon strikes and it is unknown as to what it will cause.
"And that's why I decided to join Call for Code. Engaging for a good cause is always a great idea, whether that means driving individual change or joining a bigger initiative. The philosophy behind Call for Code on the other hand, paired with the incredible backbone consisting of top-tier partnerships and access to some of the world's greatest technologies, is what takes this initiative onto another level."
What is the challenge your team worked on?
"Our team tackled the "Building Back Better to Reduce the Impact of Future Disasters" challenge that deals with the aftermath of a natural disaster, whether that be an earthquake, wildfire, flood, or hurricane. The consequences are destroyed buildings and key infrastructure, which needs to be rebuilt. Our task was to evaluate the recovery, rehabilitation, and reconstruction phase, so we can find out how a technology-driven approach can help during these stages."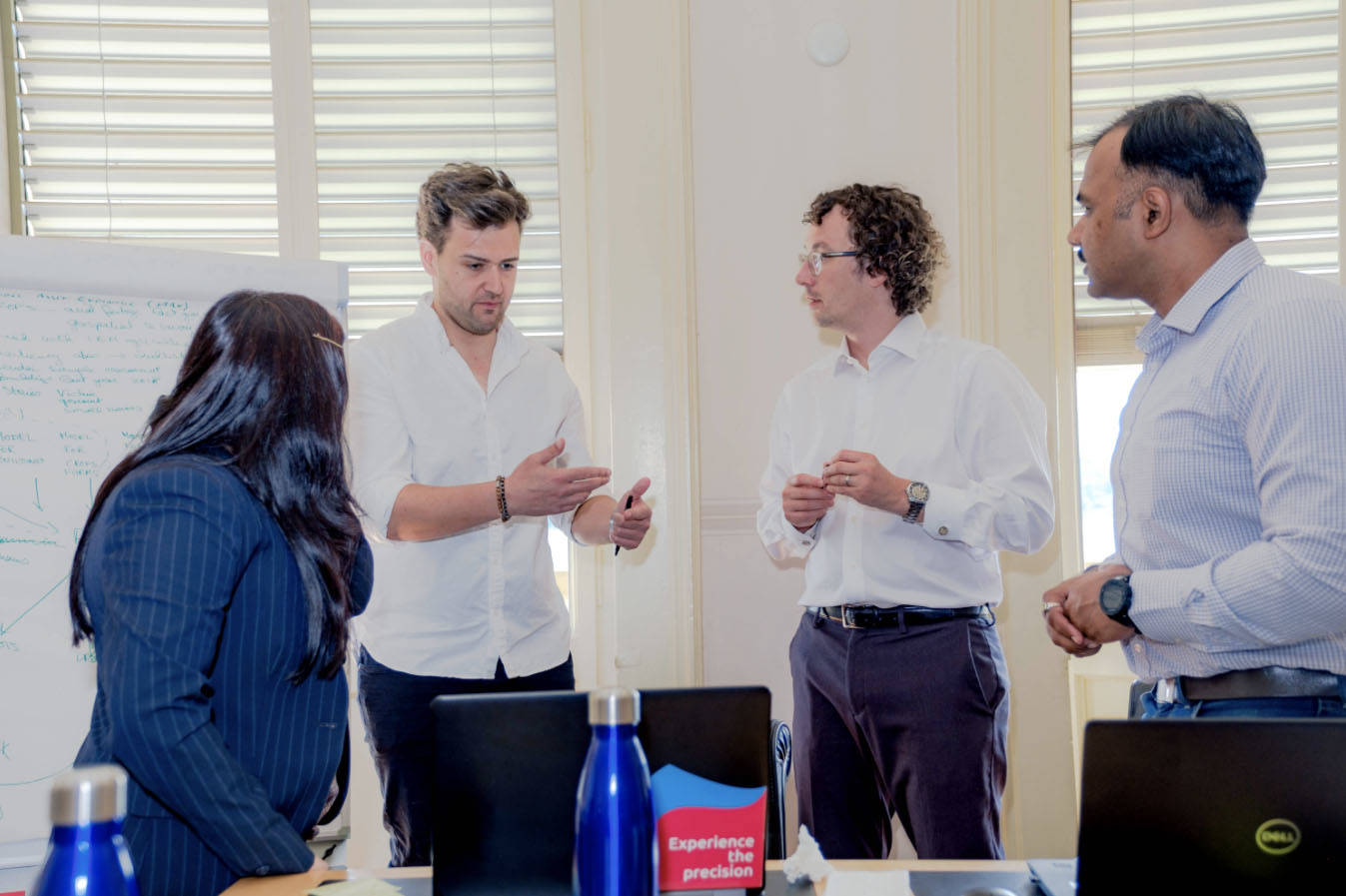 What insights did you get?
"We concluded there are already so many incredible projects in place, focusing on specific micro-problems, that we decided to take a step back and imagine a platform where the results from such applied projects might be aggregated and made available to a broader audience.
"We finally came to the conclusion that the prerequisite for an ideal, rebuilding orchestration lies in the availability of knowledge and information – just like business intelligence within the corporate sector. This kind of macro-management mindset is what drives the success of huge data-driven companies, as many people have easy access to information. Anybody involved with disaster-rebuilding efforts should have a comparable platform, providing easy access to any related information regarding the affected area."
This sounds like a real challenge. What solution did you came up with?
"Our solution is the idea of a central intelligence hub – a platform many people have access to, enabling them to find out more about the affected area. The information available on that platform is coming from many different sources, as requirements differ based on the type of natural disaster and the affected area. By combining those sources and optional individual datasets, lots of information sums up, which can be accessed through easy-to-use dashboards and content management systems. Making the interface user-friendly and focusing on accessibility guarantees that many people are able to access the platform and derive their own insights.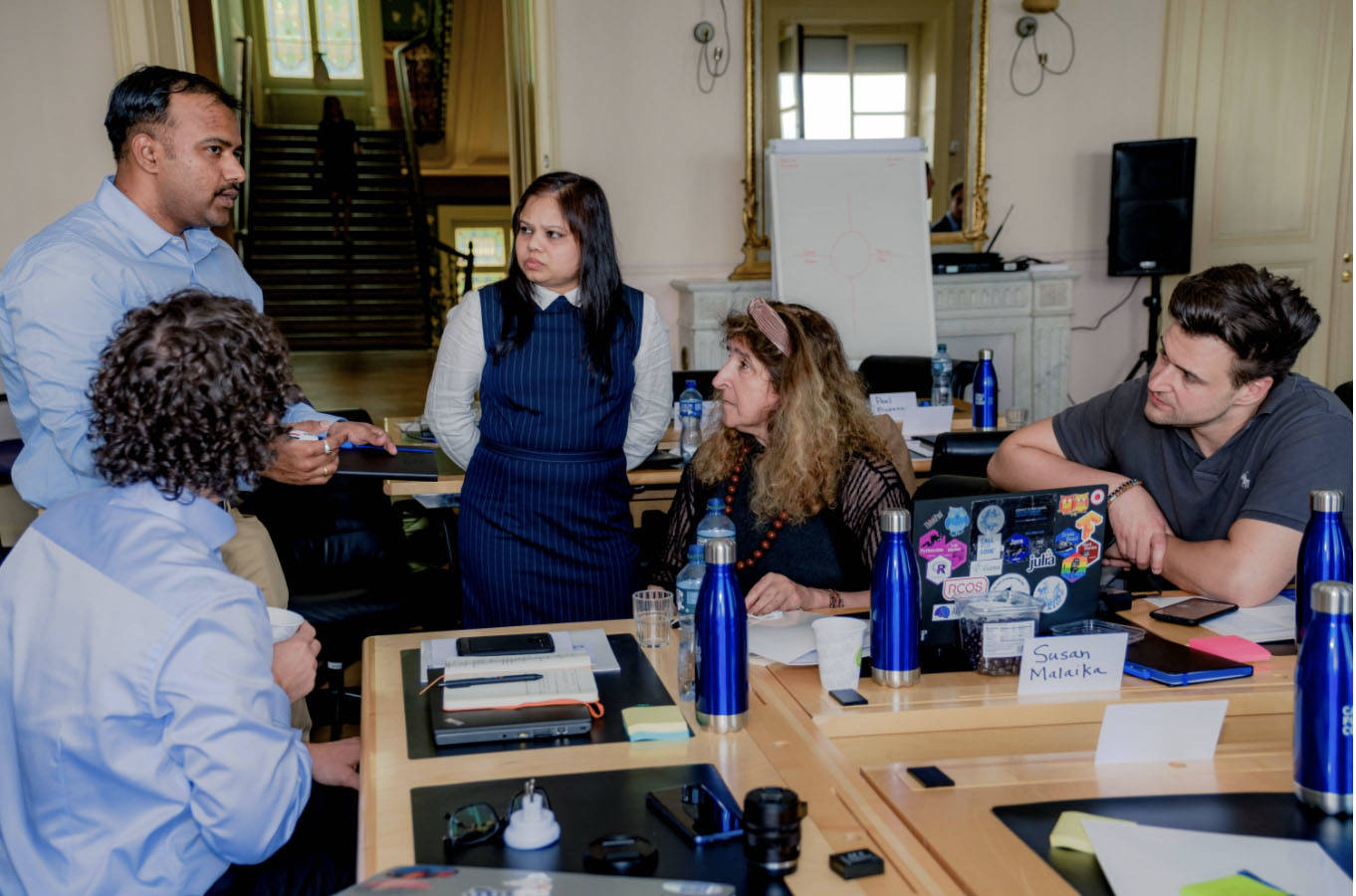 "Our team has arranged follow-ups to evaluate further how we can realize such a solution. We have gathered lots of different ideas and will narrow them down to the most practical ones, in order to start building."
Your team made a great start. Any advice for developers who want to take the next step?
"Please do it. Now. Being part of this experience really widens your own horizon and makes you strongly aware of issues we tend to forget on busy days. I strongly encourage anybody who's interested in making the world a better place to join Call for Code, as it provides the ideal platform to do so – right at your fingertips."
Are you enthusiastic about the solution of Enid's team on building back better? Visit the solution starter kit: https://developer.ibm.com/callforcode/starters/build/